Who plays Rose Selfridge ?
Actress Frances O'Connor plays the part of Rose Selfridge, the wife of harry Gordon Selfridge who founded the Selfridges Department store company. Frances was born on June 12, 1967 in Wantage, Oxfordshire, England. She is an actress, known for A.I. Artificial Intelligence (2001), Bedazzled (2000) and Timeline (2003). She is married to Gerald Lepkowski. They have one child.
Parents moved to Australia when she was two years old. Father is a nuclear physicist. Mother is a pianist. Earned a BA in literature from Curtin University in Western Australia. Was raised in Perth, Australia, and now considers Melbourne her home. Raised in a strict Roman Catholic family and attended a convent school. 1992: Graduated from the Western Australian Performing Arts Academy. Gave birth to her 1st child at age 37, a son Luka Lepkowski, in April 2005. Child's father is her boyfriend, Gerald Lepkowski.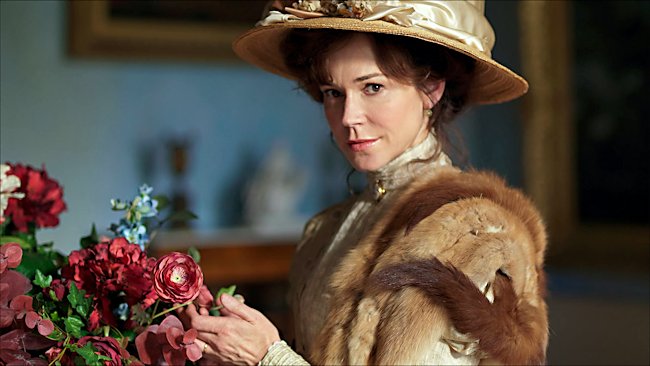 Rose Selfridge is played by actress Frances O'Connor - photo ITV
The picture below is of Harry Gordon Selfridge's wife Rose Selfridge. She was a successful business woman before she met Harry. She was involved in property development. She had learnt all the skills she needed from her father and uncles who ran a similar business in Chicago, USA. Unfortunately she caught Spanish Flu in 1918 and like many people in Europe died.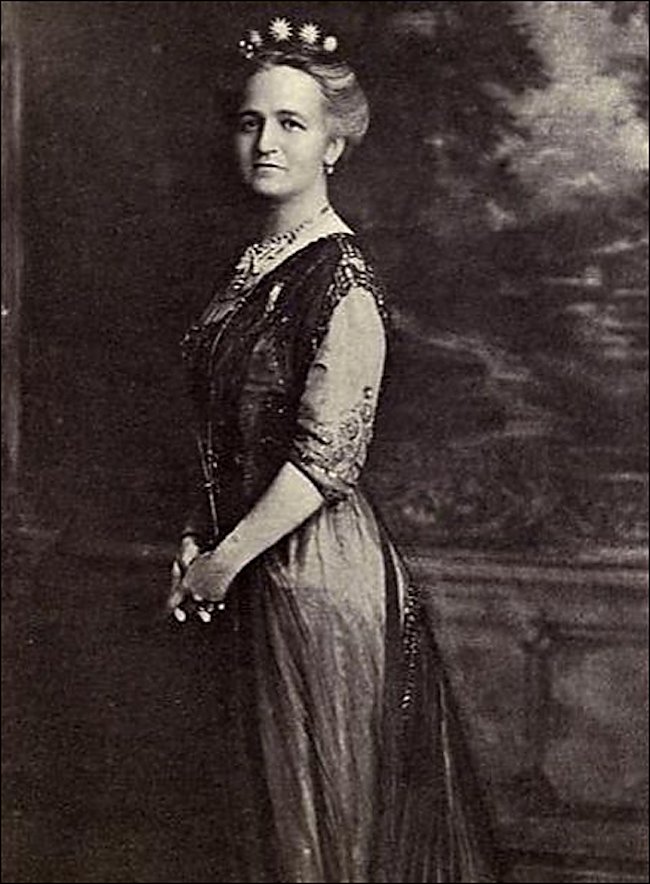 Portrait photograph of Rose Selfridge taken about 1910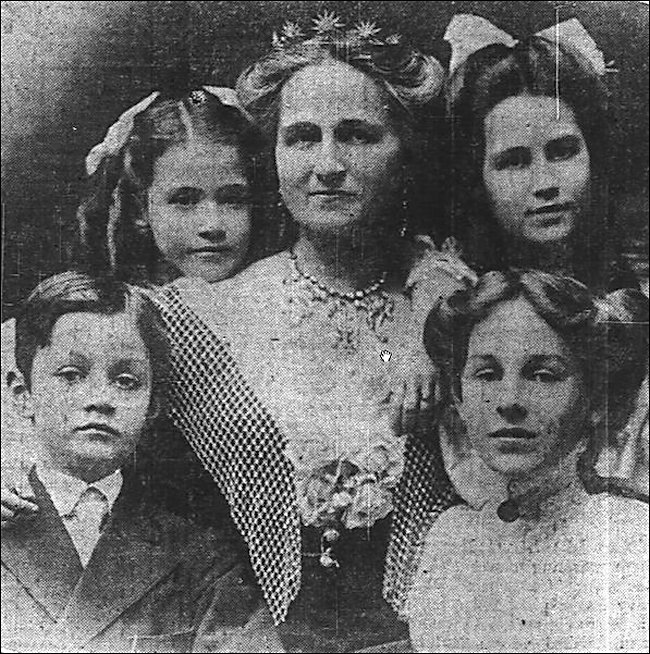 Top; Beatrice, Rose, Violette. Bottom; Gordon and Rosalie Selfridge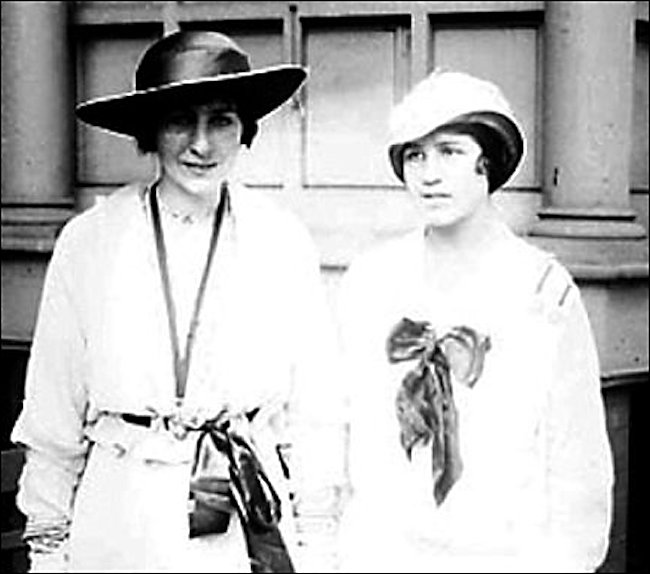 Portrait photograph of Rosalie and Violette Selfridge taken 1914
The actress Frances O'Conner has 39 screen credits. Here are those dating back to the year 1999:- 2014 Mercy - film
2013-14 Mr Selfridge - TV Series
2013 The Truth About Emanuel - film
2013 Vegas - TV Series
2012 Little Red Wagon - film
2012 Best Man Down - film
2012 Jayne Mansfield's Car - film
2011 Hallelujah - TV film
2011 The Hunter - film
2011 Ice - film
2009 Blessed- film
2008 Cashmere Mafia- TV Series
2005 Piccadilly Jim - film
2005 Three Dollars - film
2005 The Lazarus Child - film
2004 Book of Love - film
2004 Iron Jawed Angels - TV film
2003 Timeline - film
2020 Windtalkers - film
2002 The Importance of Being Earnest - film
2001 A.I. Artificial Intelligence - film
2000 Bedazzled - film
1999 Mansfield Park - film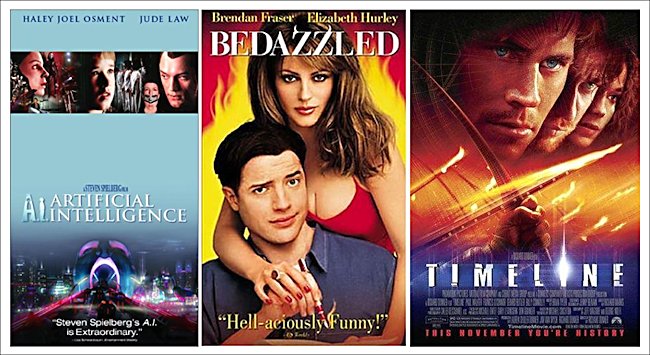 Frances O'Conner played in Artificial Intelligence and Bedazzled and Timeline