Who plays Lois Selfridge ?
Mr Harry Selfridge's mother
Kika Markham was born in 1942 in Prestbury, Cheshire, England. She is an actress, known for Outland (1981), Anne and Muriel (1971) and Blade on the Feather (1980). She was previously married to Corin Redgrave. Spouse Corin Redgrave (1985 - 6 April 2010) (his death) (2 children)
Daughter of David Markham and Olive Dehn. Mother of two sons, Arden and Harvey Redgrave, with her husband, Corin Redgrave. Stepmother of Jemma Redgrave and Luke Redgrave. She was nominated for a Laurence Olivier Theatre Award in 2000 (1999 season) for Best Supporting Actress for her performance in Noel Coward's "Song at Twilight" at the Gielgud Theatre in London, England. Elder sister of the actress Petra Markham. Daughter-in-law of Michael Redgrave and Rachel Kempson. Sister-in-law of Vanessa Redgrave and Lynn Redgrave.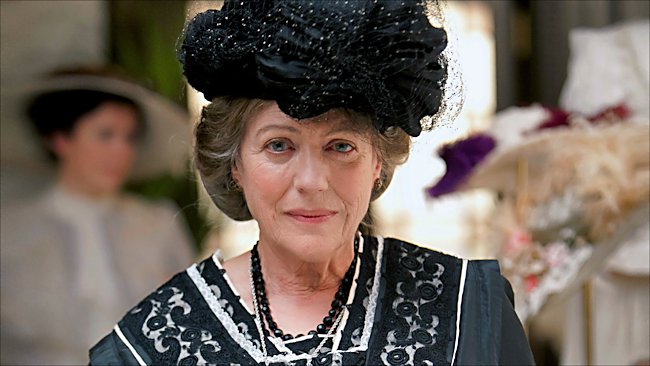 Selfridges Department Store, 400 Oxford Street, London W1A 1AB - photo ITV
As an Actress she has 86 screen credits. The following is a list of the more current ones dating back to the year 2000:-
2013 Mr Selfridge - TV Series
2012 Secret State - TV Series
2012 47 Orchard Street - Short
2012 Call the Midwife- TV Series
2012 Holby City- TV Series
2010 Midsomer Murders- TV Series
2009 After Tomorrow - TV Series
2008 Spooks - TV Series
2008 Einstein and Eddington - TV Movie
2008 Franklyn - Film
2008 The Shooting of Thomas Hurndall- TV Movie
2007 Party Animals - TV Series
2006 Longford - TV Movie
2006 The Line of Beauty - TV Series
2005 Messiah: The Harrowing - TV Series
2004 Dirty Filthy Love - TV Movie
2004 Born and Bred- TV Series
2003 Canterbury Tales- TV Series
2003 The Inspector Lynley Mysteries - TV Series
2002 Waking the Dead- TV Series
2002 The Forsyte Saga- TV Series
2002 Killing Me Softly- TV Series
2000 Trial and Retribution - TV Series