In 2011 ITV studios in London employed an American casting director to find the right man to play the role of Mr Harry Gordon Selfridge, the founder and owner of London's Selfridges department store. American actor Jeremy Piven's agent found out about the new position and arranged a screen test for him in Los Angeles. He met the show's producer Chrissy Skinns and director Jon Jones. They gave him the job, not just because of his acting ability and similarity in looks but because of his understanding of the character. You can follow Jeremy Piven on twitter. His handle is @jeremypiven
I like Jeremy as Harry Selfridge. It was a good piece of casting. He was a few years younger than the real Harry Selfridge when he moved to London in 1908 :Harry was 50 and Jeremy was 47 when he moved to London to start filming. What I do not understand is why the director has Piven playing Selfridge sporting a full beard. In most photographs of Harry Gordon Selfridge at this time he is shown with a full moustache but clean shaven cheeks and chin. Jeremy brings a convincing innocence to the role when his character is up against British convention and culture. He really looks like a fish out of water in episode one, but that soon disappears. Selfridge was a quick learner.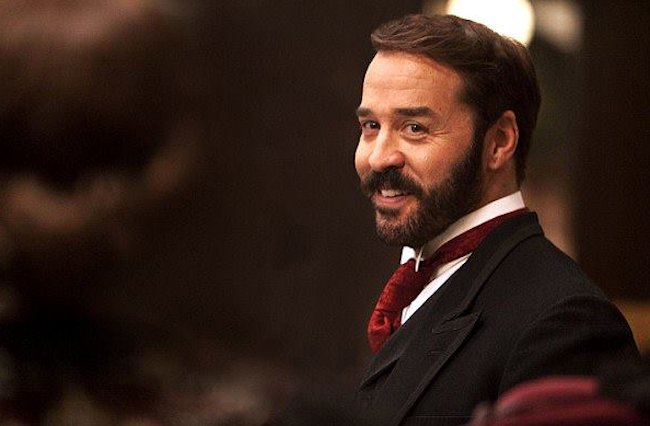 The owner of Selfridges Department Store in Oxford Street - Mr Selfridge played by Jeremy Piven - photo ITV
Jeremey Piven played eight successful seasons in the HBO hit drama Entourage as the potty-mouthed super-agent Ari Gold. The series won him three Emmys. Jeremy Samuel Piven was born 26th July 1965 in New York City. He has six credits as a producer; 1998-99 Cupid a TV series; 2006 Jeremy Piven's Journey of a Lifetime a TV Movie documentary; 2011 Fully Loaded a film; 2013 Sensitive Men a TV movie; 2014 Close a Documentary and he has produced some of the episodes of Mr Selfridge.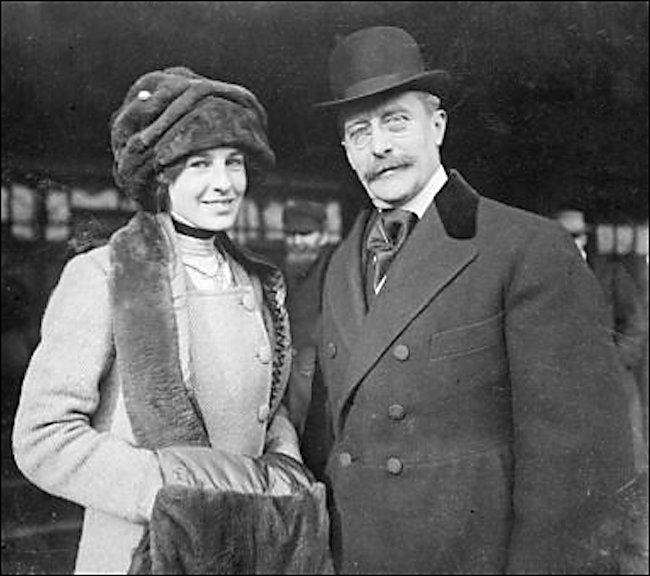 The real Mr Harry Gordon Selfridge with his daughter Rosalie
Jeremy Piven has 86 screen credits as an actor. The ones since 2000 are as follows;-
2000 Red Letters - Film
2000 The Crew - Film
2000 Buzz Lightyear of Star Command - TV Series
200 Will and Grace - TV Series
200 The Family Man - Film
2001 Rush Hour 2 - Film
2001 Serendipity - Film
2001 Black Hawk Down - Film
2001-2 Highway - Film
2002 Me and Daphne - Film
2002 The Twilight Zone - TV Series
2003 Old School - Film
2003 Spiderman - TV Series
2003 Runaway Jury - Film
2003 Scary Movie 3 - Film
2004 Chasing Liberty - Film
2004-5 Justice League -TV Series
2005 Two for the Money- Film
2005 Scooby-Doo in Where's My Mummy?- Film
2006 Cars - Film
2006 Keeping Up with the Steins - Film
2006 Smokin' Aces - Film
2007 The Kingdom - Film
2008 RocknRolla - Film
2008 A Cat's Tale - Film
2009 The Goods: Live Hard, Sell Hard - Film
2011 I Melt with You - Film
2011 Angels Crest - Film
2011 Spy Kids: All the Time in the World in 4D - Film
2004-11 Entourage- TV Series
2012 The Pirates! In an Adventure with Scientists! - Film
2012 So Undercover - Film
2013 Jeremy Piven's Beard - short
2013-14 Mr Selfridge- TV Series
2014 Edge of Tomorrow r - Film
2014 Sin City: A Dame to Kill For - Film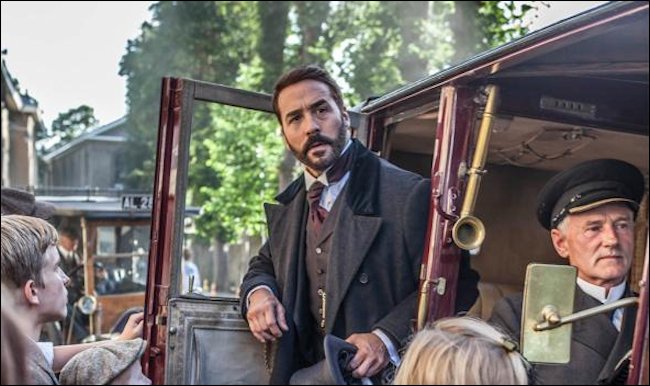 Mr Harry Selfridge played by actor Jeremy Piven getting out of an Edwardian period car - photo ITV