Selfridges Car Park Information
Selfridges Department Store built a car park for its customers at the northern side of the building in Edwards Mews. The word Mews was given to smaller roads that contained stables and garages for the storage and well being of a gentlemen's carriage and horses. Edwards Mews can be said to be performing the same function today, except this time it is providing parking spaces for cars.
The car park is off Duke Street. If you are using a Sat Nav then entre the post code W1U 1AT. The opening hours are Monday to Saturday 7am to 10pm. Remember to pay the London Congestion Zone Fee as the car park is within the zone. On Sunday the car park is open at the later time of 11.30am and closes three hours earlier at 7pm.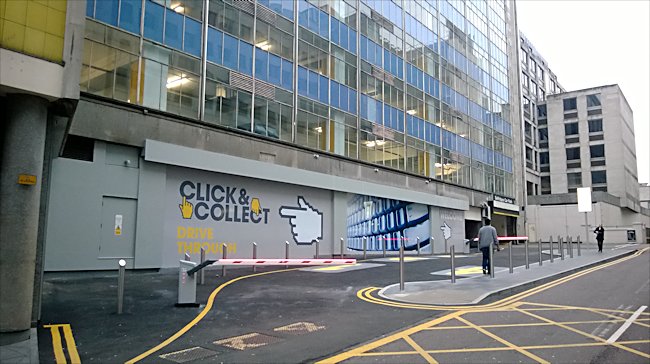 Selfridges Department Store, 400 Oxford Street, London W1A 1AB
The current parking charges at Selfridges is £5 per hour. For central London that is not as expensive as other locations. That price was correct as of January 2014. If you stay 4 hours it will cost you £20. If you stay 7 hours it will cost you £35. If you loose your car park ticket it will cost you £40. You will normally be able to find a space as there are 6 levels. As you entre the car park an electronic notice board tells you the amount of free spaces on each level.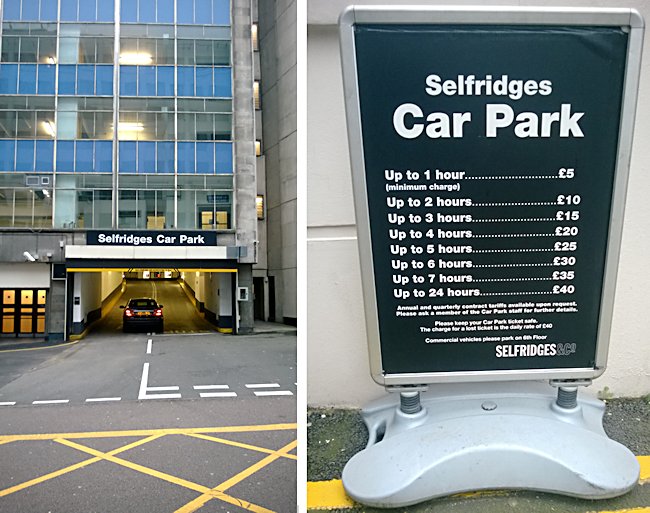 Selfridges Department Store Car Park, 400 Oxford Street, London W1A 1AB